I'm not super into reading challenges because they either span out over too many days (100 books in one year? I'd forget by month 2!) or are too much for me to balance with my full-time job and life.
However, this one seems super appealing: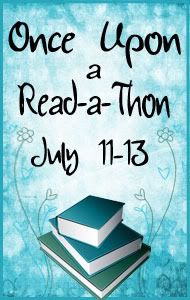 It's atypical for me to read more than one book in a week, and I'm lucky if it's even that much. Here are my goals for the two days of this readathon:
Finish reading What Looks Like Crazy on an Ordinary Day by Pearl Cleage (204 pages remaining)
Start and Finish Seven Year Switch by Claire Cook (237 pages total)
While this is way less than what many others are choosing to read (six books?!?! in two days?!?!?), 441 pages is way more than what I typically read in two days--especially when they aren't by authors I normally read.
Anyway, I encourage you to sign up for the challenge as well at Angela's blog:
Reading Angel
. Wish me luck! :D