A good audiobook is one that you obsess over, both while you're listening to it and when you're not. As my readers know, I listen to audiobooks all the time while driving on my many trips. One of my favorite authors to listen to is James Patterson; his storylines are so addicting that I get engrossed in the book until it's over! And let's face it: one of the worst things to happen is a boring audiobook when you're driving an unscenic route. I start to get sleepy when that happens!
This audiobook was no different. Here's the summary of James Patterson's Guilty Wives, courtesy of
Goodreads
: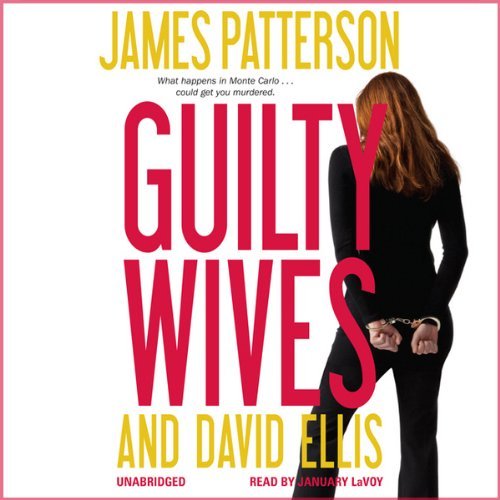 No husbands allowed
Only minutes after Abbie Elliot and her three best friends step off of a private helicopter, they enter the most luxurious, sumptuous, sensually pampering hotel they have ever been to. Their lavish presidential suite overlooks Monte Carlo, and they surrender: to the sun and pool, to the sashimi and sake, to the Bruno Paillard champagne. For four days they're free to live someone else's life. As the weekend moves into pulsating discos, high-stakes casinos, and beyond, Abbie is transported to the greatest pleasure and release she has ever known.

What happened last night?

In the morning's harsh light, Abbie awakens on a yacht, surrounded by police. Something awful has happened--something impossible, unthinkable. Abbie, Winnie, Serena, and Bryah are arrested and accused of the foulest crime imaginable. And now the vacation of a lifetime becomes the fight of a lifetime--for survival. GUILTY WIVES is the ultimate indulgence, the kind of nonstop joy-ride of excess, friendship, betrayal, and danger that only James Patterson can create.
The beginning of this book was a little hard to get into, but just a few short chapters in, I was hooked. Unlike most of Patterson's novels, this is an international thriller, taking place in France. Abbie, the main character, and her three best friends are accused of murdering the president of France. They are thrown into jail and perceived to be terrorists--all the while, they are struggling to prove their innocence. Deals are cut and prison abuse occurs. All in all, it's an addicting, exciting thriller.
I highly recommend this book. I gave it 5/5 stars.